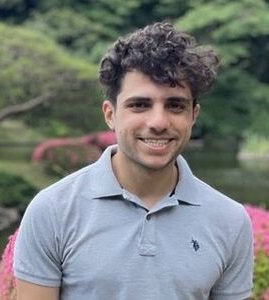 Dr George Chalhoub
Lecturer (Assistant Professor) in Human-Computer Interaction
Department of Computer Science
University College London
66 - 72 Gower Street
London, WC1E 6EA
[email protected]
I am currently recruiting local and international PhD candidates on topics sitting at the intersection of UX, security, privacy, HCI and AI starting September 2024. If you are interested, please fill this Expression of Interest form and email me your up-to-date CV and your research interests.
I am a Lecturer (Assistant Professor) in Human-Computer Interaction at the UCL Interaction Centre (UCLIC) at the Department of Computer Science, University College London (UCL). I am also an Associate Member at the Depratment Computer Science, University of Oxford.
My research broadly focuses on understanding and designing for the security and privacy of existing and emerging technologies through a multidisciplinary and user-centered approach.
Before joining UCL, I was a Postdoctoral Researcher in Secure Networking by Design (SNdB) at the Department of Computer Science at the University of Oxford where I worked at the Human Centered Computing group and in collaboration with the EWADA project led by Sir Nigel Shadbolt and Sir Tim Berners-Lee.
I completed my PhD in Cyber Security at the Department of Computer Science, University of Oxford, and part of the CDT in Cyber Security, which was supported by the Information Commissioner's Office (ICO) and explored the application of UX in the security and privacy design of smart homes. During my doctoral studies, I worked briefly at the Calc Intelligence team at Microsoft Research and the Social Dynamics team at Nokia Bell Labs.
My research directions and interests (not exhaustive) include:
Exploring and improving the UX of security and privacy in AI-powered technologies (e.g., LLMs, smart assistants)
Understanding and designing for the security and privacy of emerging technologies in the wild (e.g., smart homes, IoT)
Understanding and improving security management practices in embedded devices (e.g., routers, smart homes)
Exploring innovative means to understand and improve the security and privacy of electronic health and medical records
Designing for the security and privacy needs of marginalized groups (e.g., poor, ethnic, and persecuted minorities)
Informing the development of effective and useful responsible innovation practices in robotics and AI applications
Understanding and improving the practices of data workers in high-stakes AI in developed and developing countries
Understanding and informing the design of content monetization algorithms for content creators (e.g., TikTok, YouTube)